Supermodel Kendall Jenner shared a photo of herself completely naked, with only her nipple censored on Instagram yesterday, and it has the internet talking. The pic appears to be part of a series by fashion photographer Mert Alas, who has shared similarly naked photos of One Direction member Liam Payne and iconic supermodel Kate Moss.
https://www.instagram.com/p/B0GnT31D2Wo/
This lead to an experiment being conducted by none other than porn megastar and #HustleBootyTempTats model, Kendra Sunderland. The experiment consisted of Kendra posting a very similar photo, with a black bar censoring her nipple, and seeing if Instagram would allow it to stay on their platform like Kendall's photo.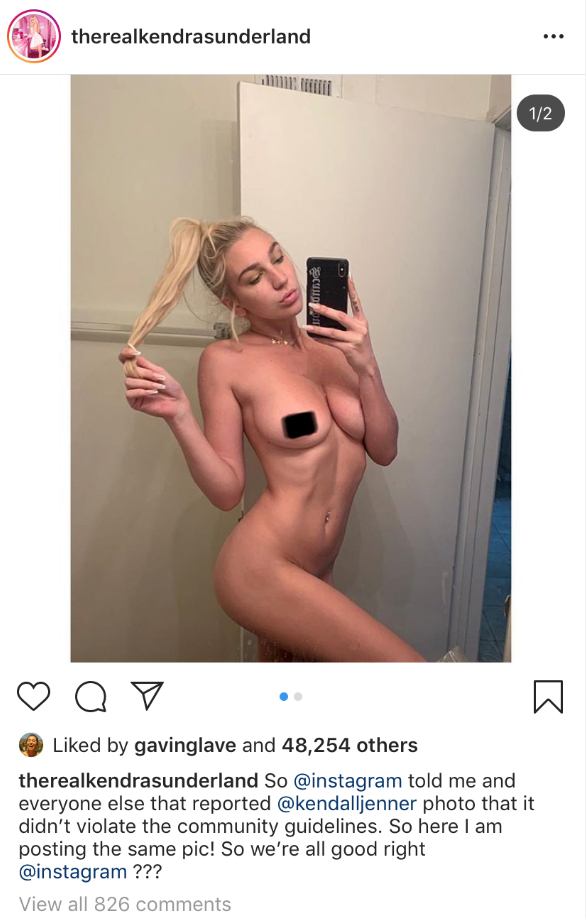 Check back with Tabloid Nation for updates regarding the experiment!
UPDATE: As of 2 hours after this story, Instagram has removed Kendra Sunderland's photo… thus automatically declaring her Instagram's Sexiest Bad Girl!
THE AWESOME BREE LYNN KLEINTOP